AI Detection Tools and services were bound to make breakthroughs if AI generated text was going to make rounds.
Now, AI is developing content and churning out a lot of material, but suppose for a minute that you've paid a human to write, so how do you detect if it's written by AI or a Human?
How do you conduct your originality check?
This isn't the only dilemma. AI generated content also goes against Google guidelines, and you may end up getting penalties in the near future. While it's hard to distinguish between AI and human written content, GPT-3 and GPT-4 technology has patterns that you can identify.
AI written content is usually repetitive, lacks human emotion, and may also contain bias. Since AI content generators are programmed by algorithms based on human behaviour, they can't give out factual information more than they are fed.
So, how do you detect whether the content is human generated or if its AI writing? With multiple AI detection tools out there, only a few give somewhat accurate results.
If you are also worried about paying content creators and getting AI-written content in return, don't fret! We've listed some of the best AI detector tools that can tell you whether the work is done by a professional writer or just a self-proclaimed best writer, using AI content generators.
While Copyscape is still the best plagiarism detector, it doesn't detect AI generated content, it can check duplicate content.
Let's now look at tools that can detect AI content besides checking plagiarism and can differentiate between human-generated and AI-generated content.
Top AI Detection Tools & Services
A search gave us several matches for AI detection tool but when we decided to check them out and test them properly, we realised they're not all about AI detection, they can also analyse SEO and well, the websites also offer AI generation as well!
But let's stick with the best AI detection tools that you can use for free today!
CopyLeaks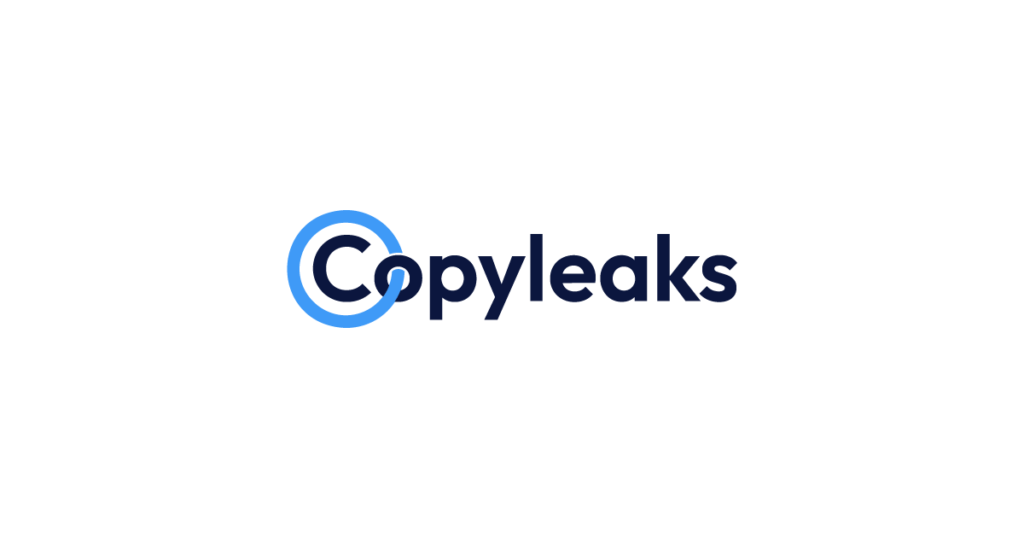 One of the most utilised AI detector tool and anti-plagiarism platform, CopyLeaks provides results within seconds. The best thing about it? You can add a chrome extension and simply copy and paste the content into it to detect AI text.
It can compare AI and human generated content in at least 5 languages. These include English, French, Spanish, Portuguese, and German, and that too, with 99.12% accuracy.
The pricing starts at around $9.16 but it does provide up to 20 free scans per month. However, the paid version has a bigger limit for scans and services.
Payment
CopyLeaks accepts all major cards for payment. You can also claim a refund if you have not used any of the credits in the first 10 days of the billing cycle. Also, if you request a refund within 24hrs of placing an order, you aren't even charged a payment processing fee.
AI Detector Pro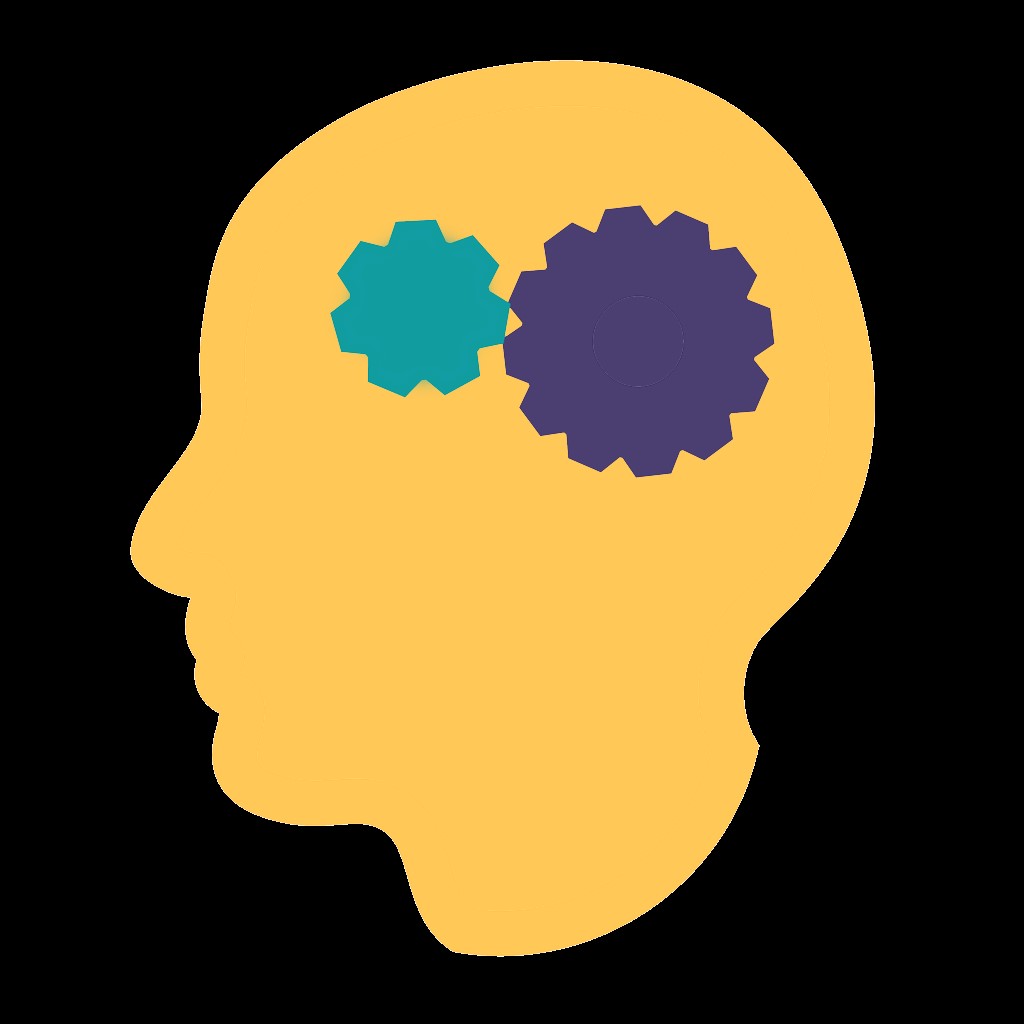 AI Detector Pro helps everyone maintain the peace of mind before submitting written projects as theirs. They are especially here to prevent individuals from being flagged as cheaters.
With a deep understanding of the challenges posed by advanced language models like ChatGPT, GPT-3, GPT-4, and BARD, AI Detector Pro is a comprehensive solution to ensure fairness and integrity in digital interactions.
Their advanced reports show the probability of your content as AI generated. They have manage to leverage state-of-the-art recognition algorithm, that can identify potential instances where someone might have unknowingly recreated the same content.
ADP makes sure your content will not be mistakenly flagged as cheating or AI generated. Whether it's in academic settings, online forums, professional communications, or any other platform utilising these language models, their technology acts as a protective shield from unwarranted accusations and negative consequences. They have a bunch of useful tools that helps them analyse originality.
So essentially they are looking out for the small guy. They have a free plan which is very limiting, but considering what they offer and provide you, paid plan is better which starts from $13.99/Month.
Payment
You can make a purchase using any credit card or PayPal. Not sure if they accept debit cards, but they sure offer money back. So, in their words 'If you find an AI detector tool that does a better job on identifying content created by GPT within 30 days of signing up for AI Detector Pro, let us know.' Thats a fairly bold claim so I guess we don't need to worry at all.
Content at Scale

Content at Scale is a Free AI content detector tool that can help analyse content generated by Chat-GPT or any other AI text generator. It also provides 2500+ word AI-written blog posts that are SEO-optimized and bypass AI content detection. Hence, you can imagine they know their game better.
This tool is used by small businesses, freelancers, and government and non-profit organizations and supports 100+ languages. It also incorporates Copyscape and supports SaaS. To get accurate results, you need at least 25 words.
It is a free tool and doesn't require any payment. However, if you want to write posts and control the output of the text, the pricing plans start at around $250 per month.
Payment
Similar to CopyLeaks, Content at Scale also accepts all major cards for payment. If you are not satisfied with the initial two posts in 30 days, you can get a refund.
Sapling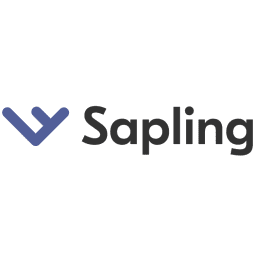 Sapling is basically a CRM and messaging platform. It functions as an AI writing assistant for business communication, such as Stanford Artificial Intelligence and Open AI.
However, with the rise of machine learning or machine generated content, it also offers free AI detection tool. It can detect AI content generated by models such as GPT-3 and ChatGPT. It promises improved accuracy in the near future. However, for now, you need at least 50 words to get better results.
Apart from AI content detection tool, it also offers tone checking, profanity filtration, language detection, passive voice checking, grammar and spell check, and reliable and efficient customer support services.
And also, 2-click installation.
The best part? It offers AI detection for free. You can also subscribe to a 1-month free trial period where you can test its features. It comes with a chrome extension, and you can also add it to Google Docs, Outlook, and Word.
The pricing plan to utilise its other features starts at approximately $25 per month for individuals. If you are from an Enterprise, you need to contact them to get started.
Payment
Sapling accepts payment via cards and US bank account with no refund policy.
Writer

Writer, another one of the reliable AI detection tool, is a website widely used detection of generative AI text. Not only this, it can also help you create customized content according to your brand or needs. Moreover, it provides daily SEO posts and re-purposes existing content, including a free 350 words AI detection.
It is mainly employed by businesses and companies, and you can add it as a Chrome extension.
It stands out because of B2B trained model and API Access. It also includes video and screen capture features.
Writer offers a 14-day free trial, and the pricing plans start from $18 per user/team for a month. The paid version offers AI content detection of 500k words!
Payment
You can subscribe to the paid plans via check or wire transfer. Writer bills its customers in advance according to the subscribed plan. However, it does not offer any refunds and may downgrade your account in case of no payment.
Originality.ai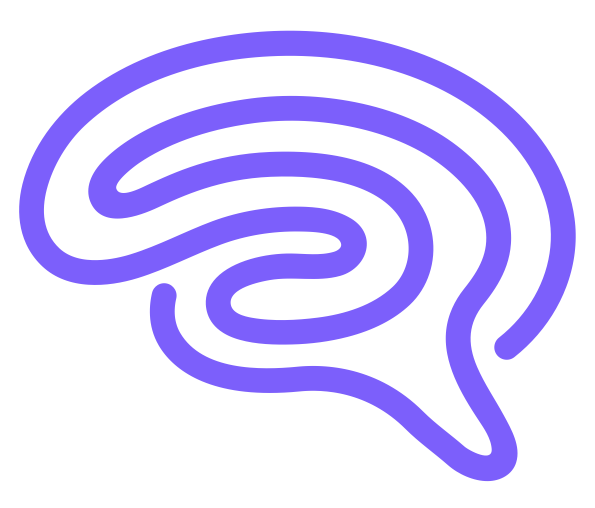 Originality.ai is one of the most talked about AI content detectors in the writing industry- and for the right reasons! It is an integrated plagiarism checker and AI detection tool that can detect GPT-3, GPT-2, GPT-NEO, and GPT-J generated content.
If you are a student, sadly, it is not for you. It is built explicitly for serious web publishers and claims to be the only AI checker that "successfully" detects GPT-3 generated content. It also provides a Chrome extension, and a full site scan, and its accuracy is around 94% on 50+ words.
Originality.ai costs nearly $0.01 per hundred words, and you can run plagiarism and AI-detection scans simultaneously. However, you need to sign up first to purchase the credits.
The credits purchased are valid for almost two years- and there's no free trial period!
Yes, you read that right. Disappointed? Don't worry. If you are looking for a free tool, you can consider one of the tools mentioned above or continue reading to know more options.
Payment
It accepts payment through all major cards and has as such no refund policy
OpenAI Platform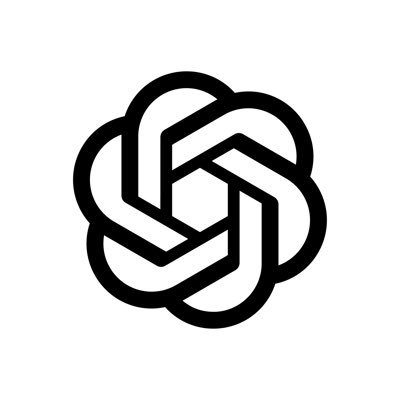 Apart from being the infamous source of AI generation, Open AI also provides code completion and detection capabilities of text generation. Moreover, it is also used for editing and generating images.
That's not it! Its codex series are trained on natural language and codes. You can also design a prompt through which it answers simple and complicated customised answers.
The key features include privacy protection, relative answers to custom needs, and specialised endpoints for API use. It also does not permit abusive or derogatory content generation.
Again, all you need to do is sign-up. Nothing else. Write content, or use it as an AI detection tool; no payment is required. Ideal, innit?
TinyWow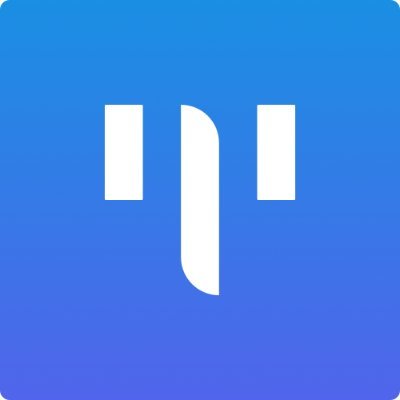 TinyWow is by far the best resource to get everything done. One of the things is Ai detection tool.
If you don't know, TinyWow is the most efficient assistant you have on the web. Its like a free virtual assistant that now also detects ai content. Just paste the text and that's it.
Apart from being an AI detection tool, it also offers several other AI functions for images, PDFs, videos, files and writing. The only thing that we miss right now from them is the AI transcription and translation.
Sound sufficient? Its also free from one end to the other and they keep adding more tools.
TinyWow has no word limit and requires no dime. This is why people prefer it and also we love it too. No need to make an account. Wow, right!?
Hang On!

Best AI Powered Transcription Services are available and you can read about them here on TechVise
Quetext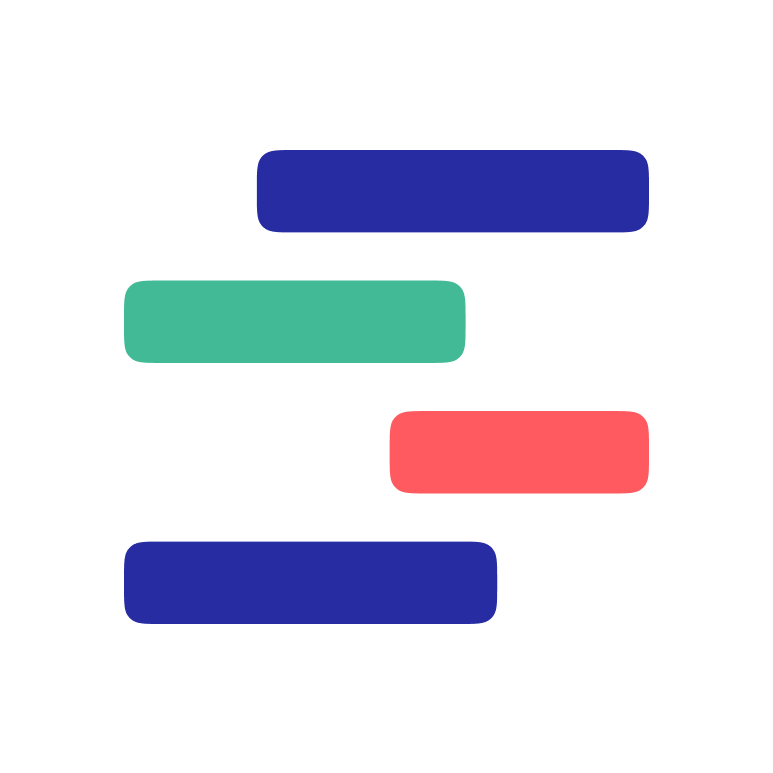 One of the widely used tools, Quetext is not only a plagiarism or an AI content detector but also a citation assistant.
It uses DeepSearch Technology that provides integrated innovative algorithm, word, and contextual analysis to detect AI generated content. It also provides citations for the text that includes MLA, APA, and Chicago Style citations!
You can now also download a Google Chrome extension for ease of use.
Just like the above mentioned tools, it also provides a free trial. The free trial offers 1 page and 500 words per month. It also comes with plagiarism checker, citation assistant and citation generator.
If you want to utilize more than this and are looking for an originality report to detect AI content, an Essential, Professional, and Enterprise plan is also available. These paid plans start from $14.99 per month.
Corrector App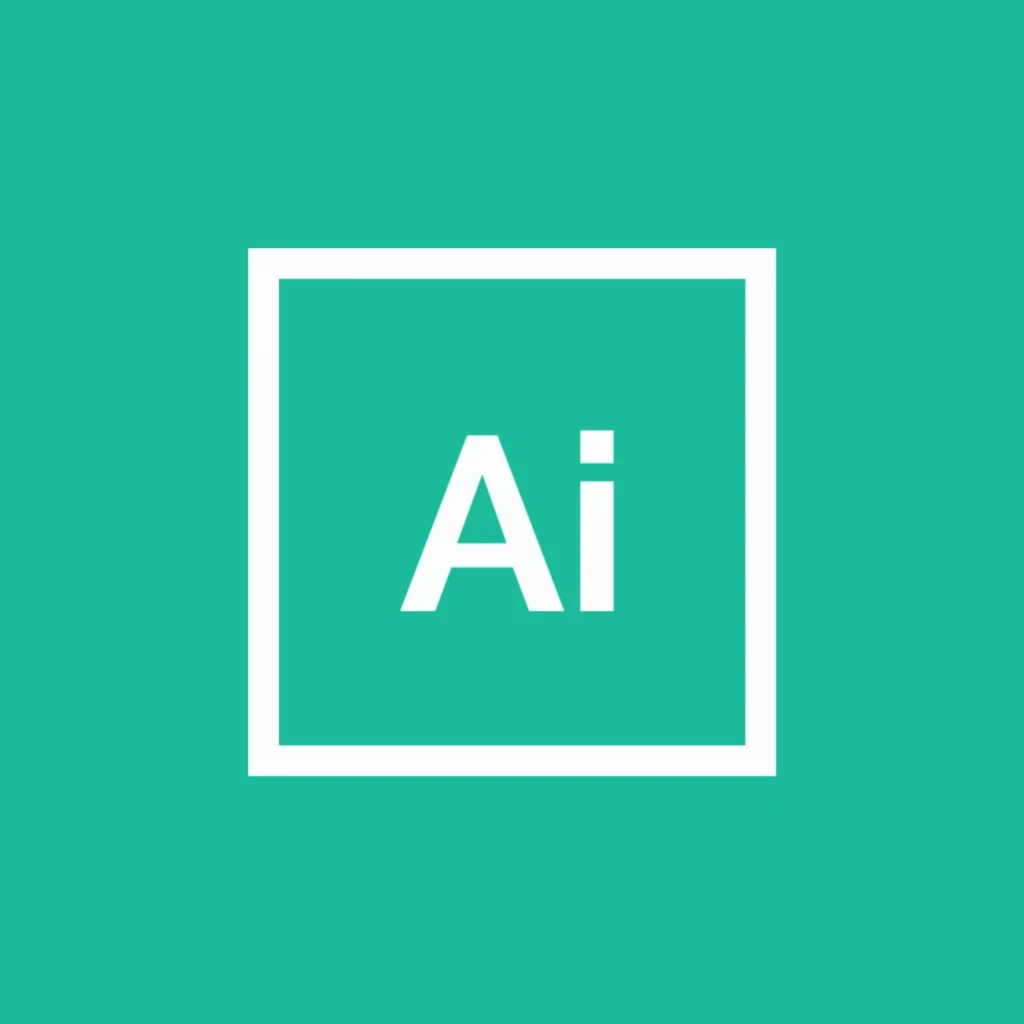 Corrector App is another free AI content detector for all the professionals out there. It quickly detects AI content generated using ChatGPT or GPT-3 algorithm. It can even detect fake news articles, student homework, web pages and almost all kinds of fake content.
It is basically an educator tool and also provides spell and grammar checks in at least 27 languages. It is easy and simple to use. All you need to do is copy and paste the content you want to check (max 300 words!), and it will tell you the fake percentage.
It uses NLP for error detection, and the software is available for both laptops and mobile phones.
No payment required! It is a free-of-cost software that does not require any sign-up, or any kind of payment. However, some nosy advertisements on the website may act as a money source to support the website's function.
Payment
Quetext accepts credit and debit cards from Visa, MasterCard, American Express, Discover, Diners Club and JCB.
You can also cancel your subscription anytime without losing access to any of the features! How cool is that? You can keep using it for the period you paid for. However, your payment won't be refunded after you request a cancellation.
GPT Zero
GPT Zero is basically an AI Content detector for educators to assess student work. It allows you to upload multiple files simultaneously and further highlights and scores the amount of AI content in the uploaded file or text.
Its use can be seen in businesses, brands, or companies like BBC, Buzz feed, Yahoo, and Insider. It is easy to use and perfect for checking AI content for free.
The most liked feature of GPT Zero is that you can upload batch documents of educational institutes at the same time.
And of course, the best part is also that it is entirely free. You just need to sign up. However, it doesn't claim to give correct results and requires at least ten sentences to make an analysis.
Open AI (Hugging)
One of the free AI content detector websites, OpenAI is a GPT-2 detection model demo tool that requires at least 50 words to provide an acceptable result. Moreover, the AI detection is given in percentage that specifies the amount in numbers.
It is another simple and easy method to detect AI generated content. No sign-up required, and no hectic downloading process; simply copy and paste the suspected AI text into it and get results!
Open AI also provides free plagiarism detection. And yes, it's also entirely free.
No paid plans, nothing! However, its knowledge base is limited till 2021; hence, it doesn't give 100% accurate results, and it also doesn't detect ChatGPT-based AI content.
GLTR
Gltr.io, or Giant Language Model Test Room, is considered to be a graphic forensics tool. It can detect AI content while providing contextual analysis.
It uses green, yellow, and red colour to detect whether the word used is in the top 10, 100, or 1000 predicted words, respectively. Otherwise, the text is highlighted in violet. Its speciality is its user-friendly interface.
If you are looking to check content generated from recent models like ChatGPT, then it's not for you. It was made in 2019 to detect GPT-2 generated AI content.
By the way, it's still free. You don't need to sign-up, pay, or download anything to use it!
Final Thoughts
While Artificial intelligence can be a great human assistant, it has proven to be a double-edged sword of innovation and challenges.
The machine learning algorithm that generates content is undoubtedly feasible but isn't helpful for businesses paying for unique human curated content.
If you are also struck with the same issue, we hope you now know how to tackle it after reading this article. The AI detection tools are now up against AI content generators, and there's no looking back!
If this was a useful piece and you think you want to spread the word about the best AI detection tools, please give it a share and also tell us if you prefer another detector and why.
And, no, we have not yet started to create content via AI but if we do, we will only be testing it to check how cool they are.