Ever since Netflix showed the world the benefits of video on demand and then opened it to the entire world, it has disolved borders and exclusive licensing when it comes to watching movies and tv shows. It has also curbed piracy.
Currently there are too many video streaming services out there which offer online streaming services for less than $15. We've tried to keep the list global so viewers both within and outside USA can watch their favourite TV shows and movies with ease.
Best Video Streaming Services & Platforms
There are a lot of video streaming services around, but which one is the best for you? In this article, we compare the top live sports, news, video, and movie streaming services from all over the world to help you make the decision.
Some services are not easily accessible when travelling due to geographic restrictions. To circumvent this, you can always download a good VPN Software and connect to it and then access the content you want.
HBO Max – Best For HBO Shows & Popular Movies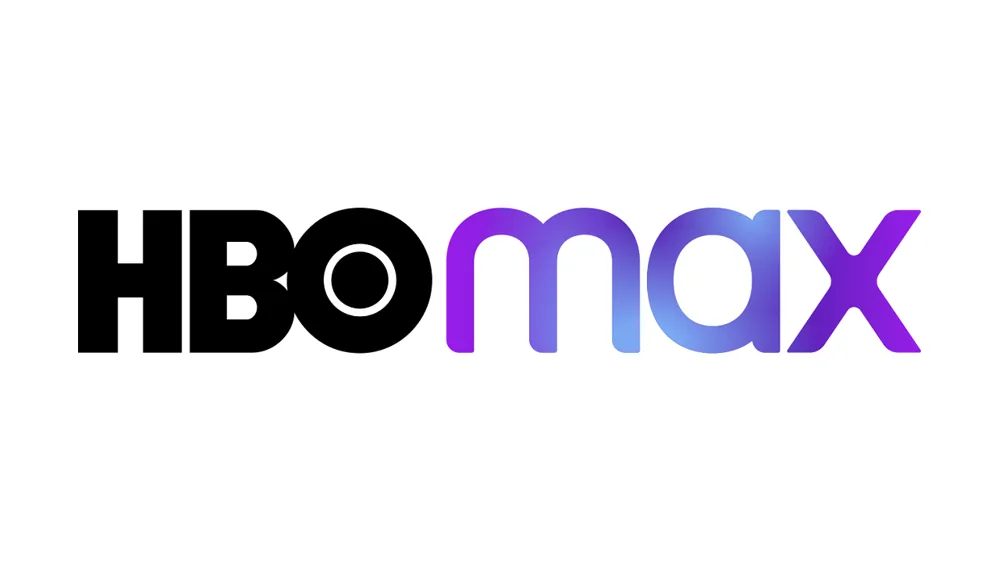 HBO Max is home to some of the most biggest names in original content. As the online streaming arm to HBO and very soon Discovery; it primarily hosts content from its television service that includes quality TV shows and movies. On a wider scale, it also hosts content created under the umbrella of WarnerMedia as well as from third-party distributors.
HBO Max has two pricing tiers: a premium ads-free tier that costs $14.99/mo and a newly-launched ads-supported tier that costs $9.99/mo. Apart from being ads-free, subscribing to the premium plan gives you early access to WarnerBros theatrical releases, access to 4K streaming video and ability to download content for offline viewing. That is to say, you can watch Warner Bros newly released movies on the service, instead of going to a theater which up until very recently has been impossible.
Pros
It has a wide array of premium, top-notch content, like the newly released Last of Us, House of Dragon, Lord of Rings trilogy, The Handmaid's Tale, Game of Thrones, and The Sopranos etc.
Ad free tier gives you access to content on the go
You can use the service on numerous devices including web browsers, Smart Tvs, media streaming devices, mobile and tablet devices.
Beautiful app with parental controls
If Reality TV is an interest for you, then Discovery+ content library merge in 2023 is something for you to look forward to
Cons
It is only available in select territories
It is pricey at $15.99 /mo for the premium adfree subscription
Major changes expected to its content library & availability due Warner Bros. merger with Discovery
Disney+ – Best Streaming Service for Families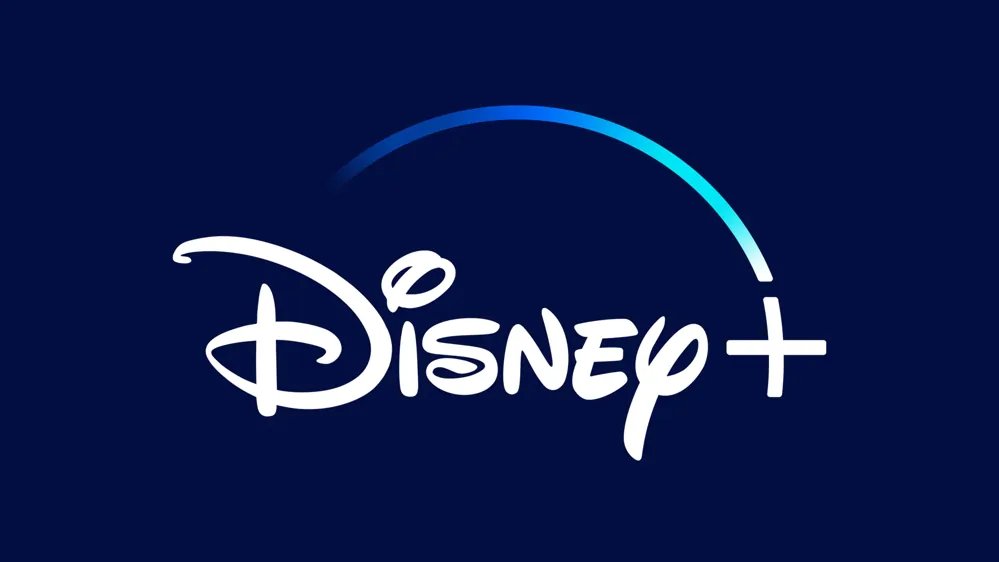 Disney+ has quickly gone up the ranks to become a fan favourite & must have service due to its list of owned media properties that happen to be extremely popular. With access to Marvel, Pixar, Lucas Media and National Geographic and ofcourse Disney itself, they cover pretty every age group and interest. Not to mention it is the only service on the list where you can watch the original Star Wars trilogy.
Starting at $6.99/mo, it is one of the most reasonably priced premium services out there. The $12.99/mo bundle that gets you access to Hulu & ESPN+ is a great steal too. You can also go for the $69.99/yr plan for even more savings.
Pros
It has high quality and timeless content, with new releases being added every now and then
Subscription starts at a very reasonable $6.99/mo. You can also go for an annual subscription at $69.99/yr
An excellent on-demand video streaming service with 4K streaming and video downloads
Can be bundled with ESPN+ and Hulu video streaming service
Cons
Country availability is still limited despite the number of years its been around.
It only hosts movies and shows from Disney controlled companies like Marvel, Pixar, Lucas Media etc.
Some movies are released under Premier Access which is expensive.
Region blocked? Use a VPN Service from our recommended list or lift geo restrictions using a DNS service
Netflix – Best Video Streaming Service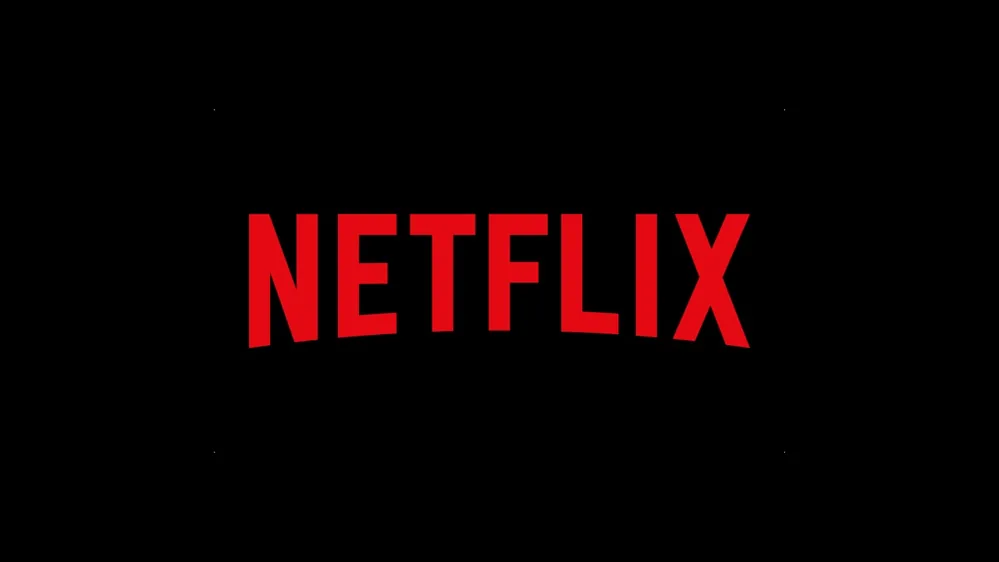 Netflix is unarguably the largest and most widely known video streaming service in the world. Ever since it began operation as the first video streaming service ever, it has run with the baton and still remains ahead of every of its competitors.
While it started off showing movies and TV shows by other content creators, it now has content that is exclusive to it. And what's more, a vast majority of its original shows are available all at once such that you do not have to wait an entire week just to see one episode. It is also the streaming service with the most diverse catalogue with movies from different cultures and countries being offered up on its platform.
A Netflix subscription starts at $6.99 a month for its basic ad supported plan, which is on par when compared to other streaming services out there. Netflix is currently developing its live streaming technology which will most llikely start from March 2023.
Pros
High quality original programming
Diverse content from different regions and languages
Ability to play mobile games for free
You can choose to watch movies and shows offline
Content locking & restrictions based on rating
Excellent apps available on several devices including Android, iOS, Windows, PlayStation, Roku, Xbox, Chromecast, Amazon Fire TV Stick, and so on.
Cons
Shows and movies from other content creators can be taken off when Netflix loses its license to show them
Hulu – Best Value for On-Demand Content & Live TV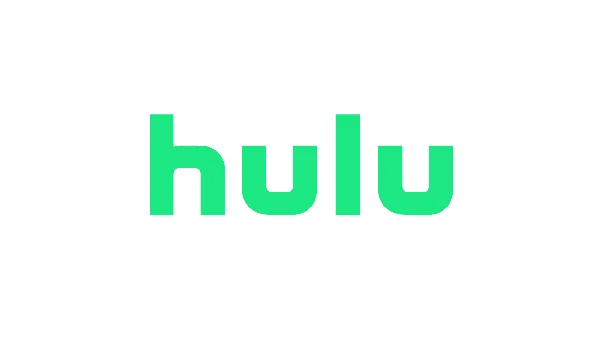 Hulu is another great video streaming service that provides excellent value. Although it lacks content from top notch production houses, it makes up for it by partnering up with content creators to come up with great original programming, which is a first for all content creators.
One other selling point of this particular streaming service is the fact that several TV shows by the big networks are available on it the day after they air on the big networks.
Another interesting aspect of the service is its Live TV service. Of all the services on this list, this is a genuine cord cutter with over 75 TV channels to choose from that cover live sports, news, events and entertainment. This, coupled with its extremely low monthly price of $7.99, makes it one of the most attractive streaming service options around.
Pros
Hulu offers a 30 day free trial of its streaming media service
Offers Live sports as part of its service
It is one of the most affordable video streaming services starting at $8.
Several TV shows are available on it the day after
Hulu offers HBO Max, Showtime, Cinemax and STARZ as addons that you can subscribe to after signing up with the main service
You can use Hulu on several devices including Android, Apple, Windows, PlayStation, Xbox, Chromecast, Amazon Fire TV Stick, and so on.
Cons
It does not have a very diverse, or large catalogue of movies
As networks are looking to build their own streaming platforms, Hulu stands the risk of losing several of its content
Hulu's base plan is not ad-free, which can be pesky when using the platform
Amazon Prime Video – Best for Add-on subscriptions & rentals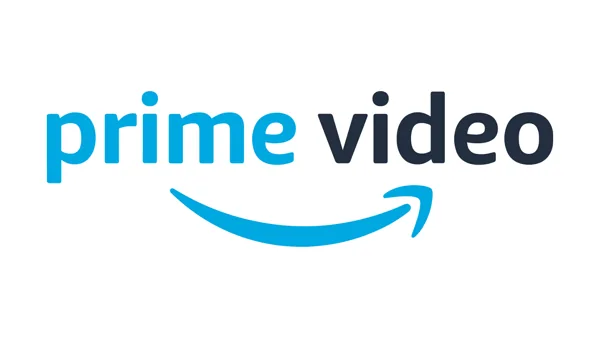 Amazon Prime Video is one of the "big three" of streaming services, along with Netflix and Hulu. Amazon Prime Video is free for Amazon Prime subscribers which is why we recommend this highly. Most people have access to it already and you only need to pay for the addons you require.
For non prime members, it costs $8.99/mo. While Amazon Prime Video originally started off with video streaming licensed from other content creators, it has since then begun producing its own original content a lot of which are critically acclaimed.
Pros
It is great for Prime subscribers with a fairly decent catalog of movies, documentaries, TV shows and original content
Amazon Prime Video has live sports streaming rights for Thursday Night Football and subscribers can add several other sports focused channels via this subscription.
Amazon Prime offers original content access in most countries so you can access it's shows overseas as well (not the others though).
Ability to purchase or rent content which is not part of the subscription. Currently no other service offers this.
Easy access to content on different devices including Android, Apple, Windows, PlayStation, Roku, Xbox, Chromecast, Amazon Fire TV Stick, and so on.
Cons
Its content is not as diverse as Netflix's
We find the interface a little clunky when compared to Netflix.
Need a USA card to pay for a service? Checkout our review of US Unlocked on our sister site or signup for the service directly here.
Showtime – Best trial & 6 months rate

Showtime is another streaming services which was previously only available as a premium cable and satellite television network. Its programming includes feature films, television series, documentaries, and stand-up comedy. It is currently available only in USA and its territories. Internationally some of its content is available through its parent company's streaming service called Paramount+.
Showtime is known for popular original series like Shameless, Homeland, Billions, Your Honor and The L World, as well as for its support for films from major studios, like the Saw series and current Golden Globe winner Everything Everywhere All At Once. It also produces original films and television specials.
Pros
Free 30 day trial available
Available as part of a package with Paramount+ for $7/mo
You can stream live TV and sports as well as watch on demand on your various devices including mobile & tablets
Specialises in combat sports video streaming i.e. championship boxing, Bellator MMA
Subscription options available through Amazon Prime Video and Apple TV Channels
Cons
Limited geographic availability i.e. USA and its territories only
Cannot have mulitple viewers / profiles on the same account
Paramount+ – Best overall value for live events and OnDemand Video streaming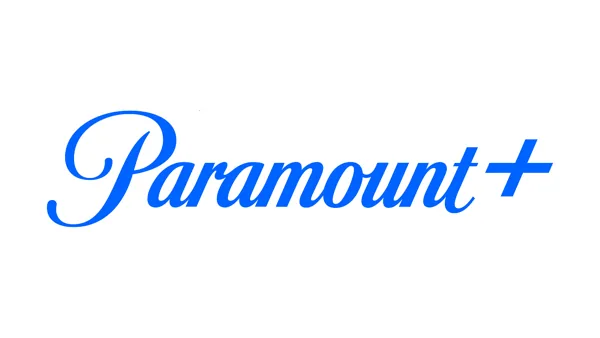 Paramount+ is a streaming service owned by ViacomCBS that features films, television shows and original content from the Paramount library, plus live sports, news and more. The service is available in the United States, Canada and several other countries across Latin America and Europe.
Starting at $4.99/mo their base subscription (called Essential) gives access to content from CBS, BET, Commedy Central, MTV, Nickelodeon and Smithsonian channel. If you're into live sports especially football (both American and regular), then you get access to NFL, UEFA Champions League, SEC, Serie A, NWSL and UEFA Europa League sporting events. Some sporting events require a Premium subscription which is available for $9.99/mo
Pros
7 day free trial available
Cheapest American streaming service with 24/7 live news and live NFL sports coverage
Best choice for football fans (American on otherwise)
Combine with Showtime for $11.99/mo or $14.99/mo for premium tier
4K streaming
Watch on upto 3 devices with 6 profiles for family members
Download and watch offline (on Premium plan)
Save 16% with annual billing
Cons
Essential (Base plan) has limited ads
Essential plan doesnt allow 4k streaming and downloads for offline viewing
Peacock – Best for True Sports Fans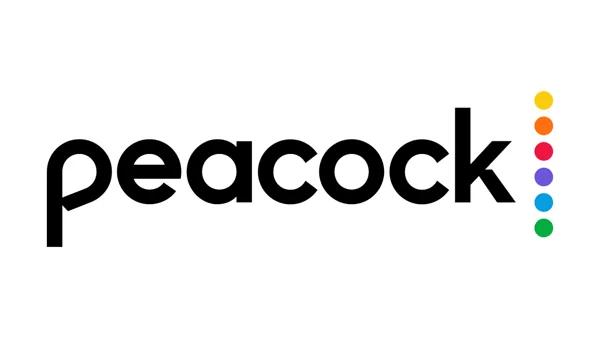 Peacock is yet another streaming service offered by NBCUniversal. The service offers a variety of programming, with content from NBC, Telemundo, USA Network, NBCSN, E!, Bravo, the Olympic Channel, and more. It has live video streaming as well as on-demand content, including a deep library of popular TV shows and movies, as well as exclusive originals. The service offers both a free tier of ad-supported content, as well as two paid tiers with more content.
Peacock's live sports lineup is versatile with live broadcasts for Premier league football, NFL playoffs, WWE, golf, supermotocross, rugby, indycar, horse racing, cycling, IMSA, figure skaling and track and field events. NBCUniversal has broadcasting rights to the 2024 Summer Olympics. In the past live broadcast rights have extended to Peacock's premium streaming service. Premium plan is available for $4.99/mo wheras Premium Plus plan is available for $9.99/mo.
Pros
Watch 10,000+ hours of free video streaming with ad support
Wide variety of popular tv shows and movies
Best subscription for sports fans
Stream on upto 3 devices and upto 6 profiles
Supports variety of devices such as Android TV, Apple TV, Fire TV, Roku, PCs, mobile devices and gaming consoles
Cons
No 4K streaming
Offline viewing is available only for select video titles
Limited Availability outside US
Need to use PayPal to pay for a subscription? Here are some payment options for you.
YouTube TV – Best cordcutter / alternative to HDTV Boxes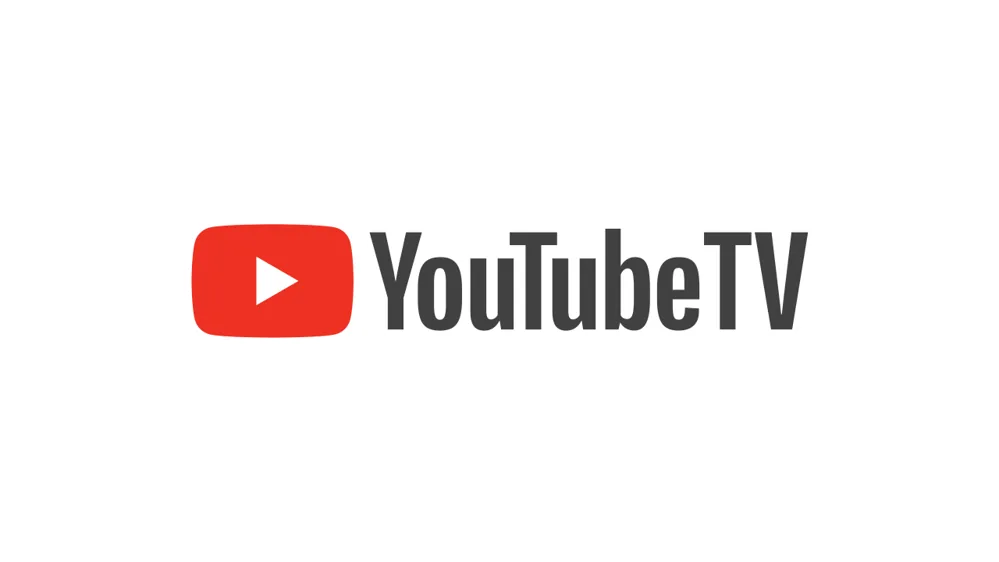 YouTube TV provides access to local networks like NBC, ABC, Fox, and more, including their corresponding regional sports networks. TV viewers can access their favorite shows, as well as live sports and news, through live streaming or through local on-demand content. Along with the benefits of cloud DVR, YouTube TV lets users stream content across multiple devices, including smart TVs, phones, gaming consoles and tablets.
Additionally, YouTube TV offers 3 simultaneous streams per account, which allows everyone in a household to watch different shows or sports events at the same time. A base YouTube TV subscription costs $64.99/mo which you can enhance with premium channels for additional monthly fees.
Pros
Over 100+ channels (including NFL Network, MLB Network, NBA TV) with zero installation fee.
A true alternative to traditional broadcast services with zero upfront cost and no annual contracts.
Unlimited cloud DVR and video storage.
Add upto 6 accounts per household and access 3 simulatnous streams
Subscribe to Add-ons such as Entertainment plus ( HBO Max, Starz and Showtime) for $29.99/mo, Sports Plus for $10.99/mo
You can subscribe to add-ons without the base plan.
Cons
Pay additional $19.99/mo for 4K streaming and watch DVR content offline on mobile devices
YouTube TV is currently limited to USA only
iQiyi – Best Streaming Service for Chinese Content

iQiyi is a streaming service whose operation is largely based in China. It was created by Chinese tech giant, Baidu. While it initially started off as a streaming video service accessible to only those from China, it has since then opened its doors to people from other countries and has made their video content available to everyone.
One of the best features of this service is the ability to stream without creating an account. Yes, there are plenty of ads in there, however, it lets you sample enough shows and movies that you get the idea of its video streaming quality, embedded video player, and subtitle options – of which there are 8 besides Chinese. It has an impressive library of movies, anime, reality tv, dramas and documentaries. Its subscription fee starts at $8.99 /mo, though if you upgrade to an annual subscription, it costs $89.99 / yr.
Pros
It is compatible with several devices and available on multiple platforms including web, iOS and Android
It has an ad supported freemium version wherein users can stream movies and tv shows easily.
Dolby cinema viewing with subtitle support in 8 global languages outside of Chinese.
Although it has foreign content, a vast majority of it is local
Cons
Its free version is riddled with ads
The standard subscription only supports 2 devices per account
Viu – Best for Diverse Asian & Middle East Video Content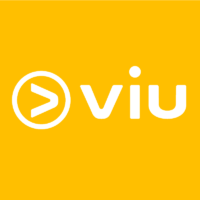 Viu is the cheapest and most diverse video streaming platform on this list. It claims to be the no. 1 streaming service from Asia (and after reviewing it prices we belive it) and is available in 16 countries including: Hong Kong, Thailand, Malaysia, the Philippines, Singapore, Myanmar, Egypt, Saudi Arabia, UAE and Indonesia. Its pricing varies from country to country. Its premium subscription, which is the ad-free version costs between $1/mo and $8.98/mo depending on the subscription country.
Pros
It offers a variety of Arabic, Turkish, and Korean content alongwith popular Hollywood and Asian movies and TV shows
Viu now produces and creates its own original shows
It is compatible with several devices and available on multiple platforms including web, and mobile apps
It can be used for free
Cons
The free version is riddled with ads which can be pesky
Its content library is very largely dependent on the subscription country. A subscriber in Egypt will have access to Arabic, Turkish, Korean, Pakistani, Indian and American content as opposed to a subscriber in Singapore who has access to Korean, Thai and Chinese content.
The interface changes from country to country.
Subtitles are generally not available for content outside of Korea and US.
iROKOtv – Best African Video Streaming Service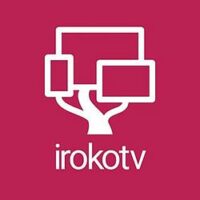 iROKOtv is an African video streaming service that was established in 2011. Its content is exclusively Nigerian and are from the Nollywood movie industry which is the Nigerian version of USA's Hollywood and India's Bollywood and which also happens to be one of the largest movie industries in the world. It is quite cheap, costing $60 a year in the USA and other countries, while it costs about $3 for a 3 months subscription in Nigeria.
Pros
It has an impressive library of African content with a catalogue of over 5,000 movies as at 2014 which has since grown
It is compatible with several devices and available on multiple platforms including web, iOS and Android
Users can download and watch movies offline
Downloaded content can also be shared with friends
It is very cheap
Cons
Its content is not diverse
---
We are aware that there are several more video streamers are out there, and if you want, we can showcase them here for you! So, let us know in the comments about the ones you love and why and we'll add them to our list.